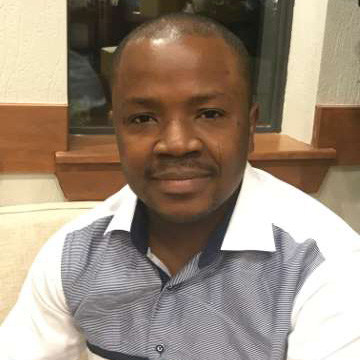 Chukwuemeka Agbo holds a Doctorate and Master of Arts degree respectively in African History from The University of Texas at Austin, and a Bachelor of Arts degree in History and International Studies from the University of Nigeria. His research focuses on understanding the politics of labor mobilization and deployment in Eastern Nigeria in the nineteenth and twentieth centuries, and the global and local dynamics that shaped labor demand and supply during this period. He explores the centrality of unfree and dependency labor to the successes of the Atlantic and colonial economies. Using labor regimes in Eastern Nigeria as a case study, Dr. Agbo studies the rise and fall of social institutions and practices, by interrogating why and how social institutions and practices are formed and sustained, and why they collapse.
His research interests revolve around colonial economy and economic policies, global politics and economy, the Atlantic world, slavery, labor, subaltern epistemologies, African and African Diaspora Studies, religion and religious conversions, conflict situations, and African historiography.
Dr. Agbo has served as a solicited external assessor for various academic journals and presses including History in Africa: A Journal of Debates, Methods, and Source Analysis (2021), and Palgrave Macmillan Press (2021). He has published globally with highly rated scholarly journals including Journal of Religion in West Africa, Journal of the Historical Society of Nigeria, and Journal of Third World Studies. He is the co-editor of Witchcraft in Africa: Meanings, Factors, and Practices (Newcastle: Cambridge Scholars Publishing); Dynamics and Frontiers of Conflict in Africa: Religion, Resources, and Identity Wars; and African Nationalisms.
Dr. Agbo is the author of the following scholarly articles and chapters: "Between Slaves and Slave Owners: The Abolition and Resource Wars in Colonial Eastern Nigeria," in Nigeria's Resource Wars (Wilmington, DE: 2020); "Nigeria," in The Routledge Handbook to Religion and Political Parties (Oxon: Routledge, 2020); "The Prospects and Challenges of Pan-Africanism" in Oxford Research Encyclopedia of Politics, (Oxford University Press, 2019); "Colonial Administrations and the Africans," and "Nationalism and African Intellectuals," in The Palgrave Handbook of African Colonial and Postcolonial History (New York: Palgrave Macmillan, 2018); "Historicizing Child Wage Exploitation in Nigeria," in Urban Challenges and Survival Strategies in Africa (Durham, NC: Carolina Academic Press, 2017)."Profit and Profitmaking among Onitsha Market Traders," Journal of Third World Studies, Vol XXXII, (2015), among others.
He teaches history at the Alex Ekwueme Federal University, Nigeria.
Dr. Chukwuemeka Agbo is a founding member of the African Humanities Research and Development Circle (AHRDC), 2015-date. He serves the AHRDC in different capacities as the Vice President for Research and Publications; Editor, Journal of African Humanities and Research Development; and Treasurer. He has been a member of the following professional bodies: African Studies Research Forum (ASRF), since June 2022; Association of Global South Studies (formerly Association of Third World Studies), 2016-2017; and the Historical Society of Nigeria, 2012-2015.